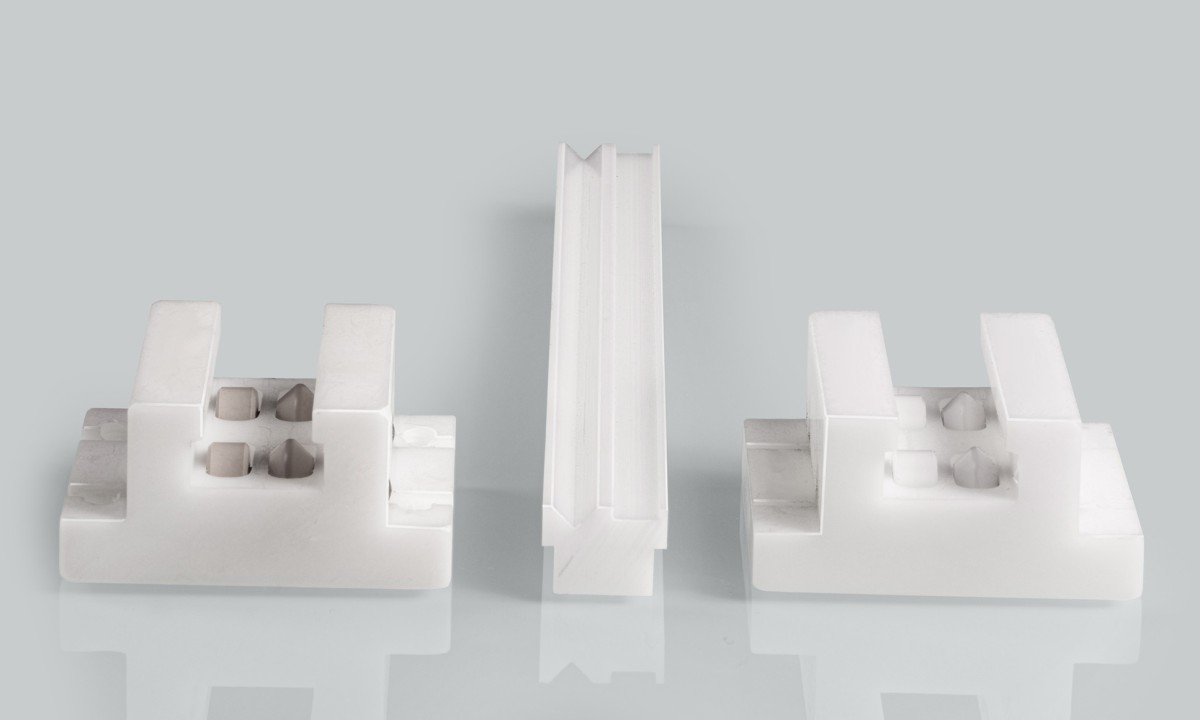 Linear guide
Linear guides out of plastics have a very low weight in comparison to linear guides out of steel. Low kinetic energy due to the use of plastic.
Depending on the plastic material which is used linear guides can be used in a temperature range -200 °C - +250 °C. Furthermore the plastic linear guides can be produced according the chemicals (acid + Iye), which are used in the necessary application.
The plastic linear guides can be used in a medium, because the depositories are lubrication-free.
The plastic linear guides are customized products and can be produced in small quantities.
Type 1
It has precise running properties and is adjustable by the eccentric. It can be installed overhead. It has a low rolling friction.


• Type 1K
Has the same basic properties as Type 1.
The special feature is that with Type 1 K cornering is possible.
As a result, the construction of a transport system with multiple processing stations is possible.


Type 2
It has good running properties. In comparison to type 1 and 3 higher speeds are reachable. It is a solid construction. This type of plastic linear guides has a low rolling friction.


Type 3
It works with sliding and rolling friction. It has a compact structural shape.
Please see our product template for linear guide .
Welcome to SMG
You would like detailed information about our product range or technical support.
Please feel free to contact us.
Contact
Schmeing GmbH & Co. KG
Ostring 26
46348 Raesfeld
Germany
Telephone: +49 2865 909 300
Telefax: +49 2865 909 5300
E-Mail: sales@smg-plastics.de